Day 53 Pad Thai in Indiana
Not having taken any days off cycling since Sioux City we decided to keep our bikes parked in Angel's backyard in Mishawaka, IN for the day. It ended up being a lazy day of food making, Disney movie watching and exploring the parks around the St. Joseph River.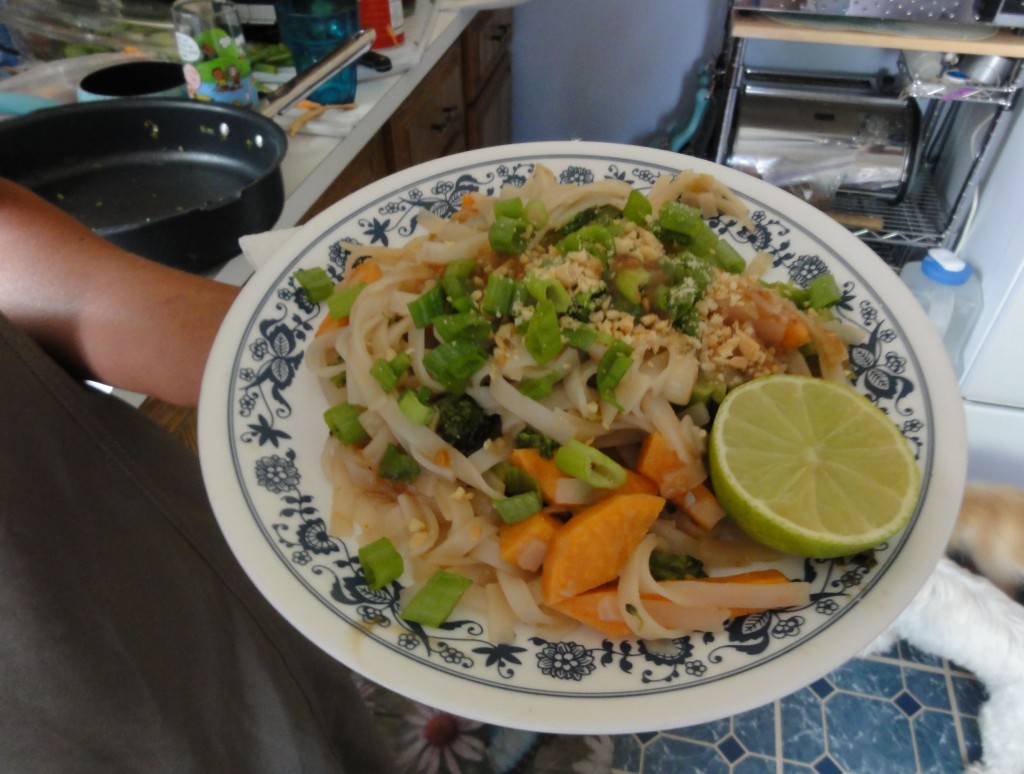 Amazing Pad Thai by Angel. This man needs to open a Vegan restaurant!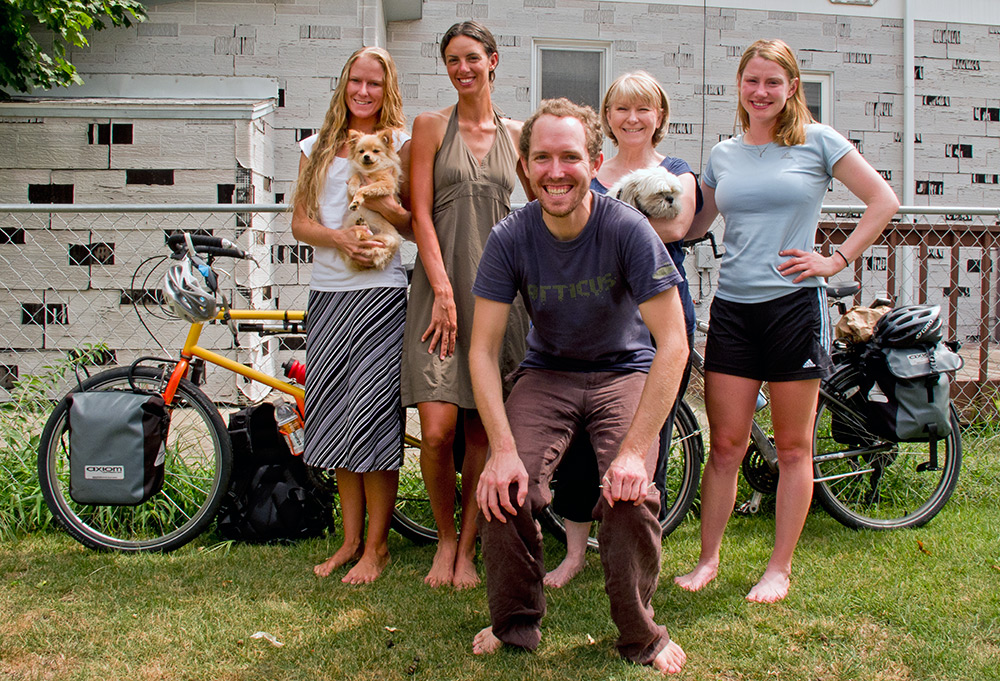 Amy holding Copper, myself, Angel, Cindy holding Stickers and Jess