We said our goodbyes to Angel and his family and departed Mishawaka, IN. The air was crisp and after an entire day off of cycling we were recharged and excited for the day ahead.
Supporting local business near Bristol, IN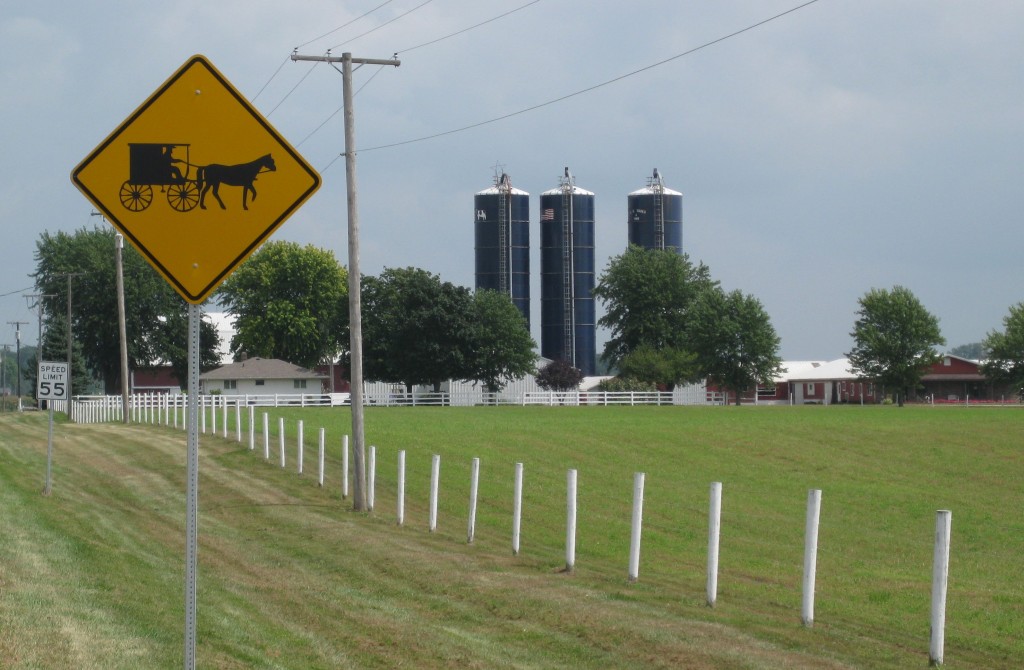 Our first horse and buggy sign of the trip!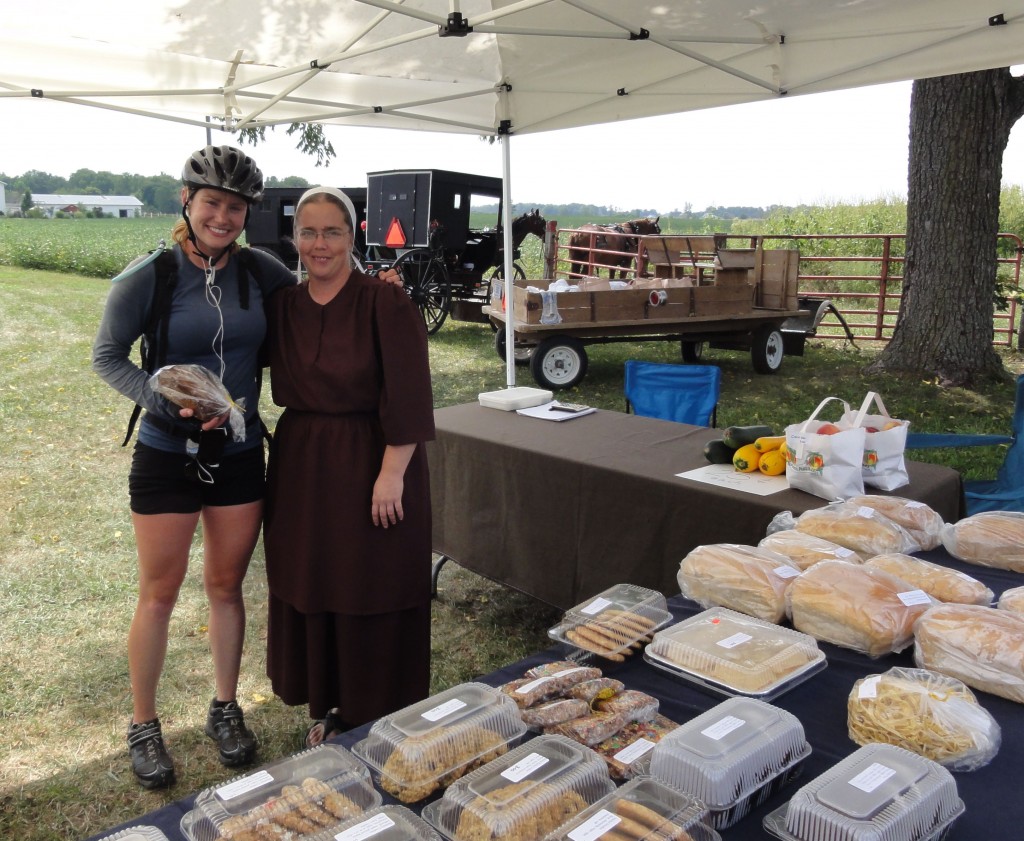 We couldn't help but stop and buy a savory loaf of Amish pumpkin bread (which we devoured a few miles later)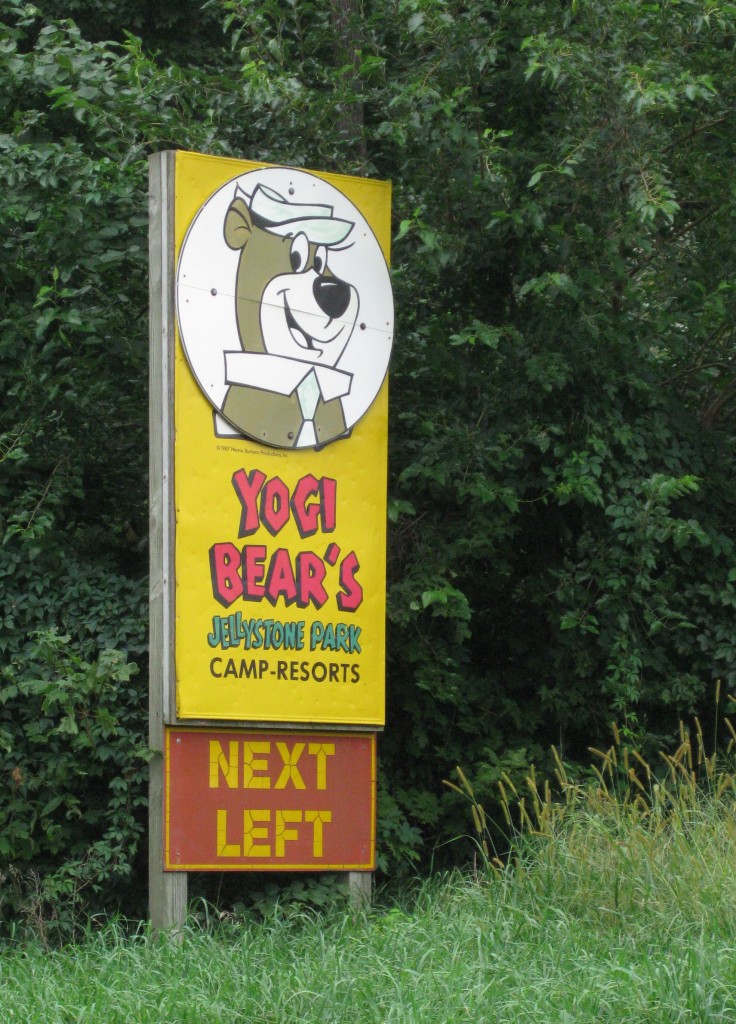 Although we didn't camp here Jess and I both laughed out loud at this sign. After staying at a Flintstones-themed campground in Custer, SD we could only imagine how fanciful this campground must also be.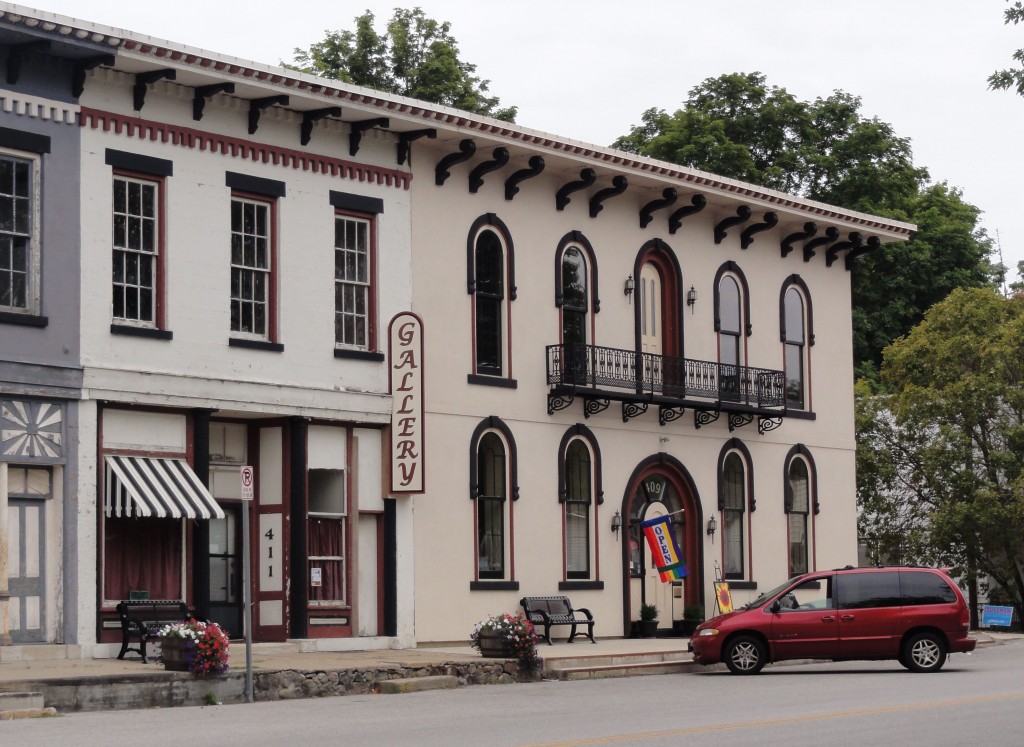 Elegant architecture in Fremont, IN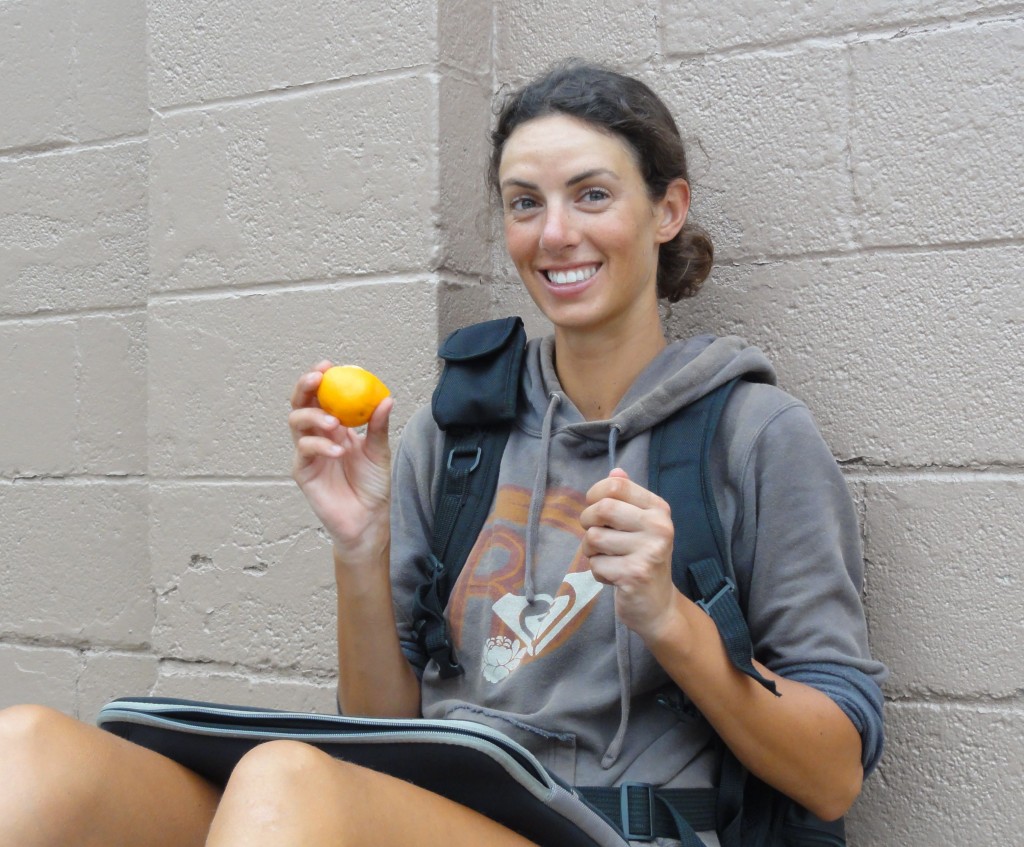 Anytime is snack time on a cross-country cycling trip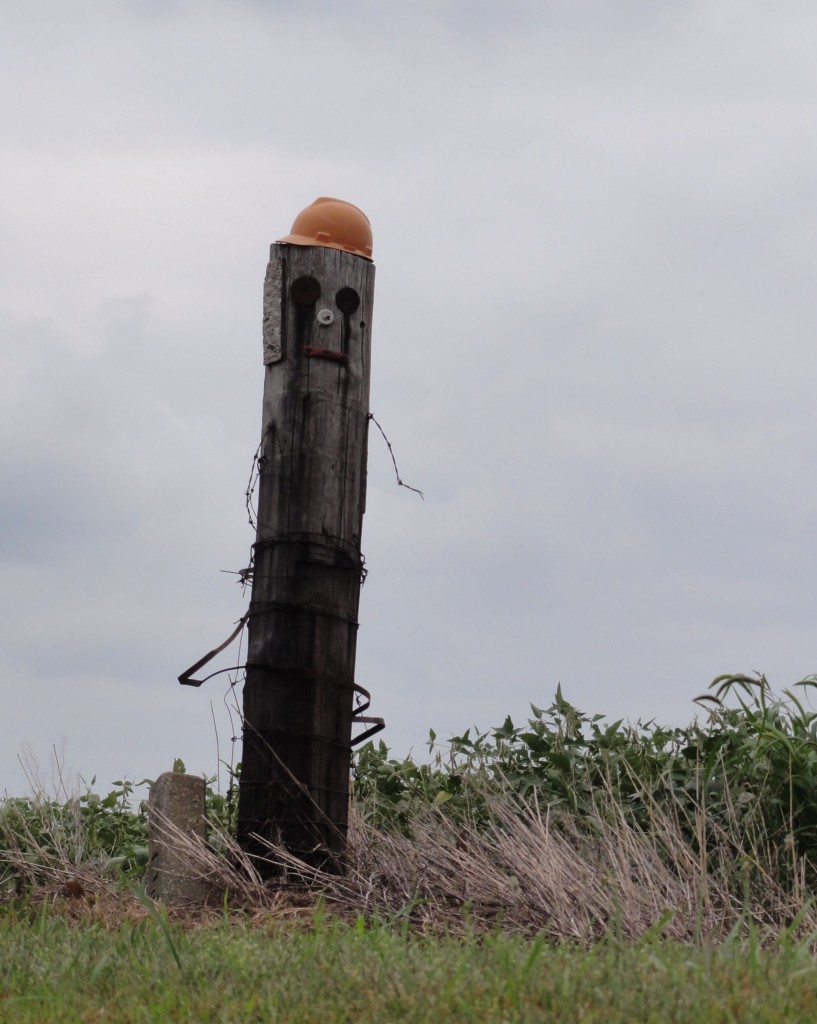 This eerie face caught our attention on our way out of Indiana
We cycled out of Indiana on highway 120; the same highway we had ridden for much of the day. Our destination was Camden, MI but we had no idea what would be waiting for us there. Upon entering the township a lake sign sent us cycling up a gravel road at dusk. We were overjoyed to find a discrete park complete with picnic tables, power, and sans any signs forbidding camping. The only downside was it's proximity to a very aged cemetery. A thick white fog settled over the cemetery and park making us feel like characters in a horror film.