Start point: Sutomore, Montenegro
End point: Lezhë, Albania
Miles: 54
Key words: countryside, keys, poverty, horse drawn carts, lazahdi, Rozafa Castle
I bid my lovely hosts farewell and was back on the highway leading away from Sutomore. Today was exciting because I was entering one of the most interesting countries in the Balkans; Albania. A small country caught at the crossroads of history and the modern era, the West and the East, two continents and the sea; this country had the time and isolation necessary to develop its own distinct language and way of life. I was very intrigued.
I departed from the coast and after an arduous climb found myself in rolling Montenegrin countryside. How quickly the pebble beaches and umbrellas were replaced with grassy fields and fat cattle. The quiet one-lane highway had little traffic and I cruised along it until I emerged back into civilization.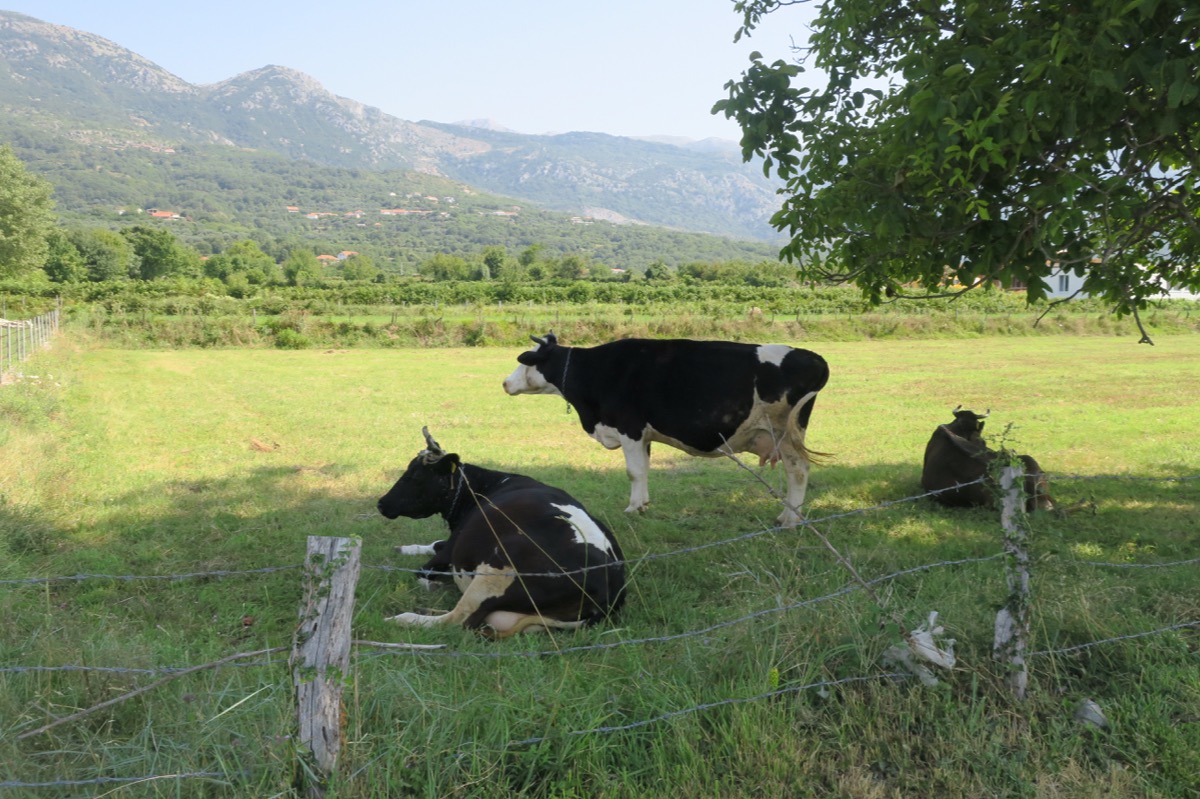 Montenegrin countryside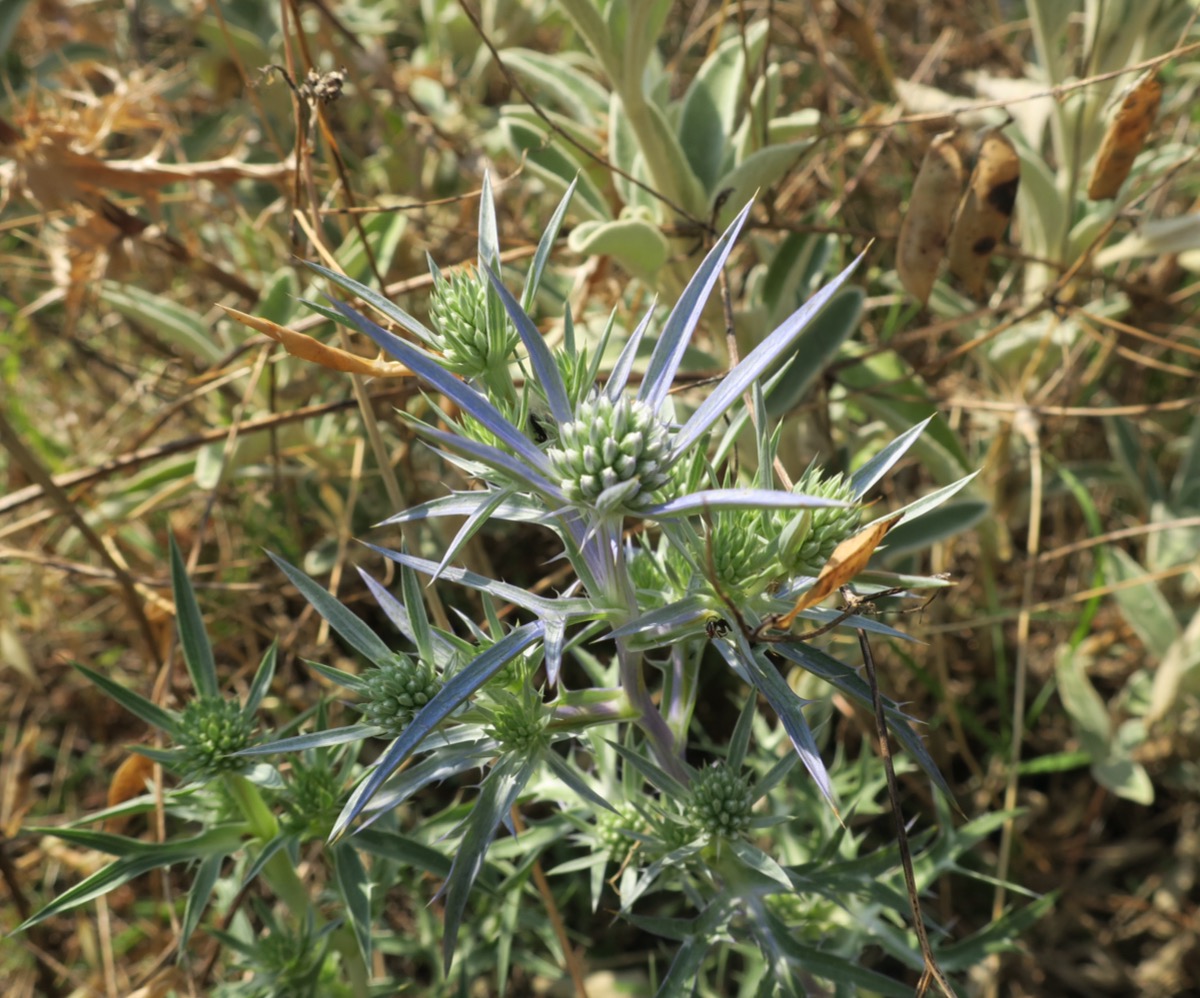 Roadside prickly
I stopped at a corner store to fill up on water and buy a chocolate pastry. It was here as I was digging around for coins in my bag that I suddenly realized I had taken the key from my room in Sutomore. Alexa how could you! I made a mental note to message my hosts as soon as I had internet and find a way to send the keys back.
I cycled up to Albanian immigration ecstatic to be entering country #11 of the trip. The immigration officer stamped my passport without question and smiled when I responded with a pre-rehearsed "faleminderit" (thank you in Albanian). I emerged from immigration and was confronted by a heaping dose of poverty. Women and children in dirty clothes begging, disabled grandfathers placed conspicuously on the roadside in their wheelchairs. It wasn't so much the poverty that shocked me, but the contrast. Nothing like this existed on the border crossings I'd encountered in the Balkans so far. I cycled briskly in shamed avoidance of outstretched hands.
I cycled away from the chaos of the border and found myself in a different time. Men and boys herded cattle along the roads and horse drawn carts and carriages were suddenly commonplace. Simple homes overgrown with vines dominated the countryside in front of which grandfathers sat and watched the days pass by. Grandmothers covered their hair in white headpieces more similar to the Amish than the iconic Islamic hijab. I had to swerve to miss the lumbering head of a mottled cow that was entering the road. I stopped at one point to snap a picture of a gaggle of proud white geese crossing the street, forcing an oncoming car to pause in respect. A woman across the street in her white headdress was cackling openly at my antics. She motioned to a plastic bag as if she would sell me one of the geese. I think she was only half joking.
I enjoyed the next leg of my cycle, taking in the mighty Albanian Alps as my continual and stunning backdrop. The countryside merged into urban as I neared the city of Skhodër. Here fruit stands were accompanied by fish tanks full of large scaly fish for sale on the side of the highway. From this point on I would find that the two most ubiquitous businesses in Albania were kafes and lazahdi (car washes). Apparently Albanians love their strong coffee and shiny cars.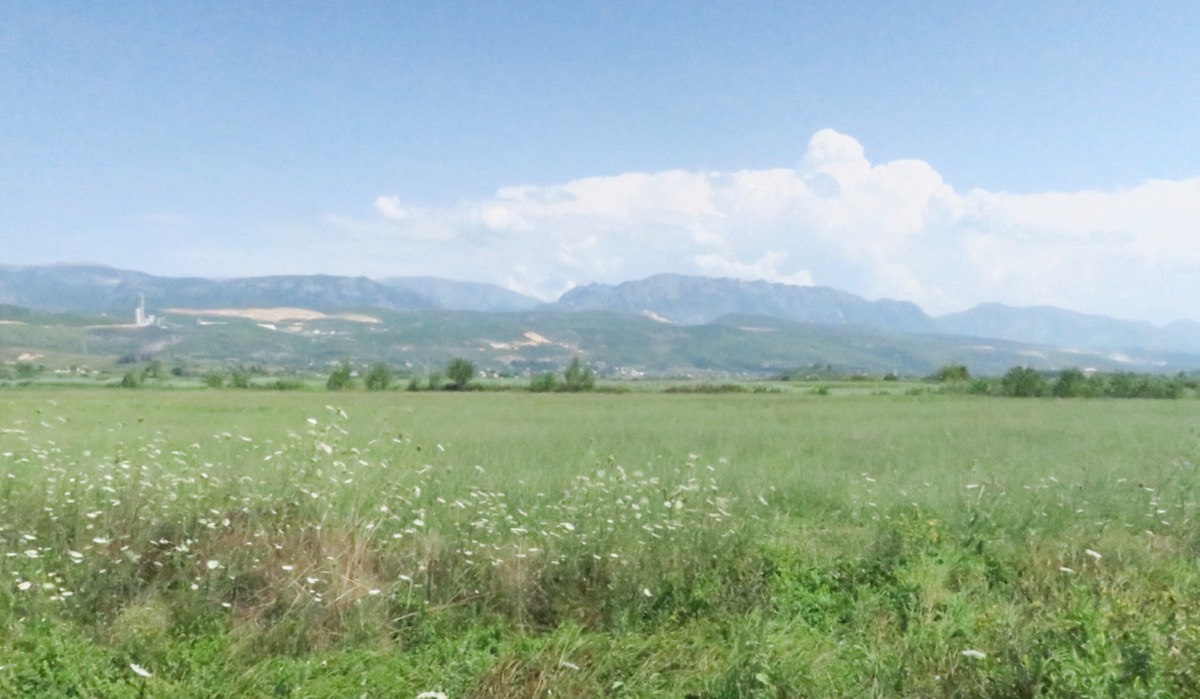 The Albanian Alps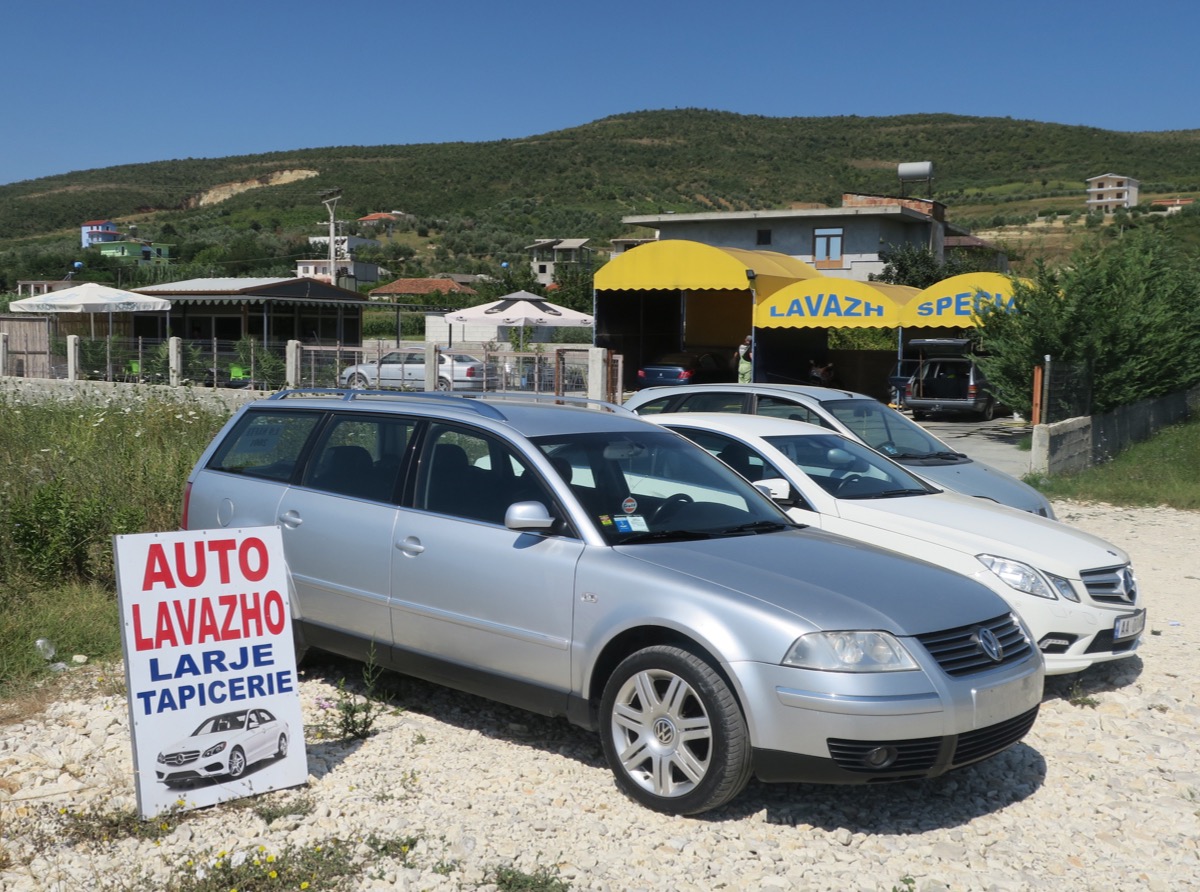 The ubiquitous car wash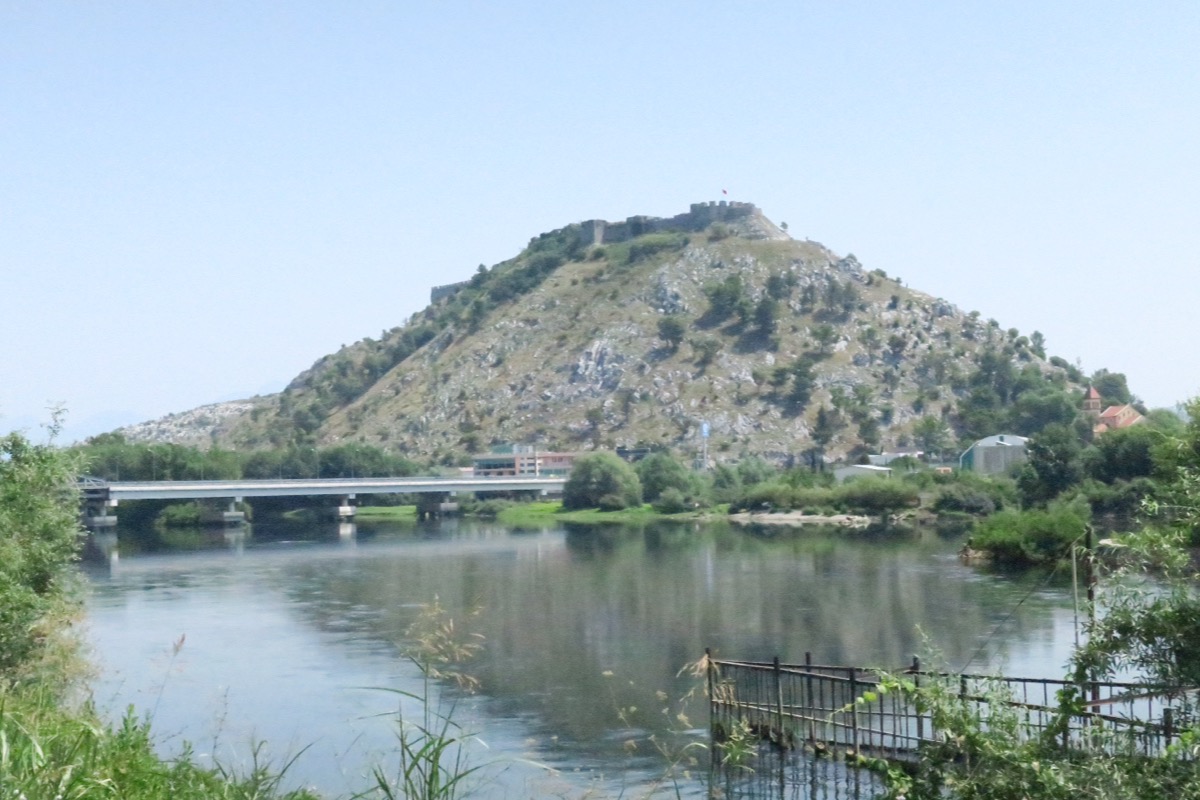 Admiring the Rozafa castle near Shkodër
I meant to stop somewhere along the way for lunch. I had been keeping an eye out for an ATM to withdraw some Albanian Lek but never saw one. So I just kept cycling. Before long I arrived in Lezhë and found my hotel which was located above a restaurant/kafe/gas station. I had cycled 54 miles on only one chocolatey pastry and I was beyond hungry. The restaurant below my hotel took great care of me and fed me well.
Total miles so far: 2,134