Volunteering as a Relief Medic in the Amazon
I was beyond thrilled to receive the confirmation email from Felipe of MINGAI; I was going to be part of a team volunteering as a relief medic in the Amazon Rainforest. Our mission: to assess, document and treat members of the indigenous Sani Isla community along the Napo River. I originally heard about this unique opportunity through the school (Landmark Learning in North Carolina) where I earned my EMT credentials. I couldn't wait to utilize my medical skillset in another country while navigating the challenges of a foreign language and culture.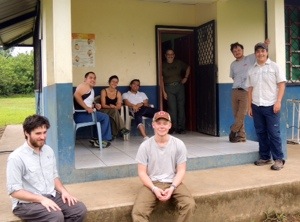 Our incredible team
This was the three room Puesta de Salud (Medical Center) we primarily worked out of. After cleaning and reorganizing the space we were ready to open up shop. Our team consisted of our two program directors, one doctor, one dentist, our lovely translator and four field medics of which I was one.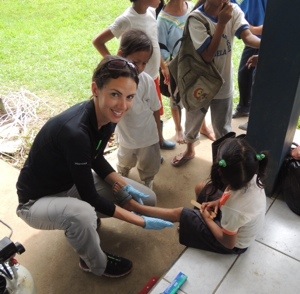 Applying a topical antifungal for this poor little lady whose limbs were rife with the infection.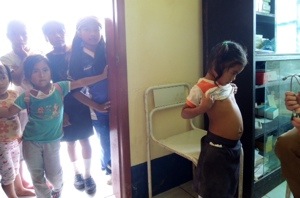 Ready for check ups
Sani Isla is a community of resilient people nestled in one of the most breathtakingly beautiful and isolated places in the world. Sani Isla, however, is at a crossroads. Teetering between modernization and tradition their past practices are clashing with consumer culture. The growing pains are visible in the rotting teeth and illnesses brought on by lack of clean drinking water. I thoroughly enjoyed my time with the Kichwa people of Sani Isla; witnessing their kindness and curiousity. Our time in the community was valuable of that I am sure. Fatal conditions were diagnosed, cavities were removed and tiny distended bellies were rid of parasites. But for all the good we accomplished there remains so much more to do to improve long term health. The greatest challenges I see are the lack of clean drinking water and dental hygiene. The powerful Napo River which  used to provide clean drinking water is now polluted from oil drilling activities, increased boat traffic and effluents from the upstream city of Coca. The people need to develop new habits in dental hygiene to counteract the rapid increase in refined sugars and candy brought on by "civilization". My hope for Sani Isla is a balance of sustainable develoment and preservation.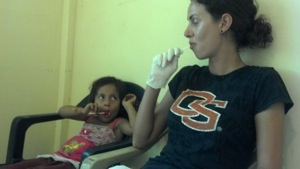 Kicking it with my homey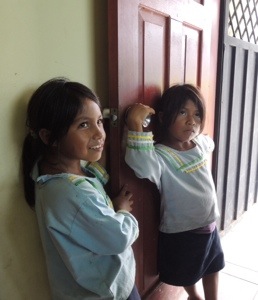 Our favorite twins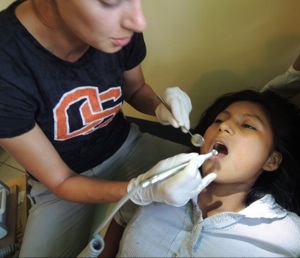 Would you trust me to drill out YOUR cavities?
It was an incredible experience working in Spanish (which I'm just starting to get the hang of) alongside a team that cares so much about people. I assessed patients, practiced basic triage, cleaned wounds, applied fluoride to many little mouths, learned to suture wounds and place IVs, conducted entire dental cleanings and even removed cavities and placed fillings under the watchful eye of our dentist. It was an incredible experience with a scope of practice I never could have had in the US.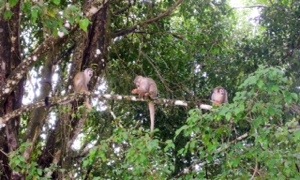 Squirrel monkey see squirrel monkey do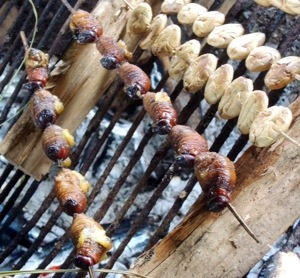 Yum yum roasted grubs and cacao seeds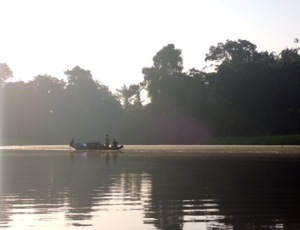 Day breaks in the Amazon
This relief medic project was made a reality by the collaboration of two amazing Ecuadorian non profits: MINGAI and FLAU. Their websites are mingai.org and flahu.org respectivel. I encourage anyone passionate about indigenous groups to learn more about these inspiring organizations. They are truly working for the betterment of the people and the environment of Ecuador.